Lately I've been thinking about who I want to be. Do I want to be the girl who gets a plentiful nights sleep and studies for hours, or do I want to be the girl who wakes up at 5 to begin transforming herself from a mess to a model with the magic of makeup? I've come to the indecisive decision that I want to be both. Who says I can't be beautiful and brilliant?
Some of my all time inspirations include Emma Watson, Eleanor Calder and Zooey Deschanel. Coincidentally, all 3 of these incredible women are greatly educated and opinionated. They also have a killer sense of style. Emma, Eleanor and Zooey always remind me that I have every right to be thoughtful and clever while wearing designer clothes the whole time.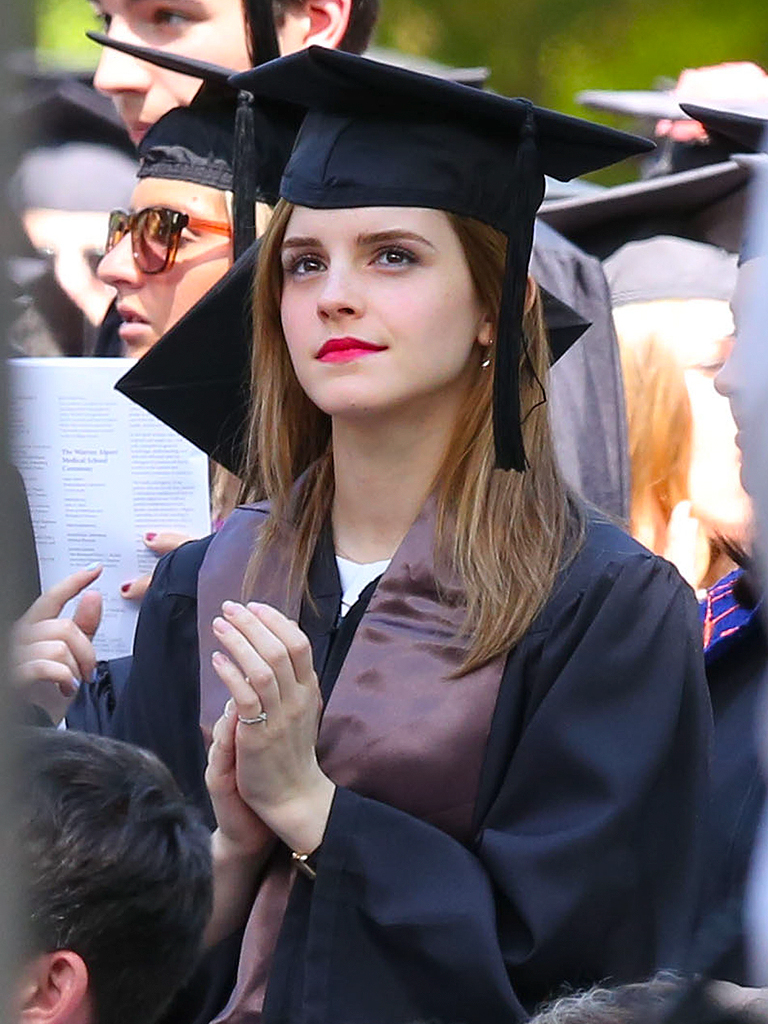 Emma Watson is my biggest role model. She simultaneously filmed 5 major motion pictures while working towards her degree at Brown University. She also recently spoke at a UN conference about what a feminist truly is, and how a woman should not be afraid to declare herself one. At both of these prestigious events, Emma was rocking a red lip. Talk about girl power.
Some people (One direction fans) might think having Eleanor Calder as one of my inspirations is a bit silly, but I have a completely valid reason for looking up to her. Eleanor is a completely independent woman, who graduated from the University of Manchester. She managed to go on tour with her boyfriend and study for finals simultaneously. Eleanor always looks perfectly chic, and rocks the minimalistic style even though her boyfriend could buy her a diamond bikini.
Not only do I love Zooey Deschanel for her show New Girl, I love her for what she stands for. Zooey is another avid spokeswoman for feminism, which I really look up to. Zooey manages to do so much (music, film, television, HelloGiggles) while looking retro, cute and comfy. Zooey is definitely more of a style inspiration, but I really adore her personality, drive and opinions as well.
(p.s. Emily Deschanel is pretty rockin' too)
Flairwell!
x